Iceberg Slim And Juliet Ibrahim Land Endorsment Deal
Ghanaian actress Juliet Ibrahim and her boyfriend Nigerian artiste, Iceburg Slim have bagged an abasssadorial deal with an international perfume brand OROS.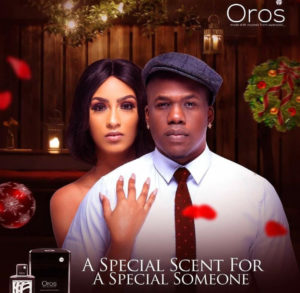 The couple were announced recently, as the celebrity influencers for the brand. OROS brand officially launched in Lagos earlier this year, shortly after it debuted in Dubai.
On being appointed as an ambassador, Juliet said "this is a season of love, and being in love with Iceburg Slim is a perfect thing for me, hence the perfume is a perfect gift for lovers." The two celebrates are the perfect duo to exude the vision of the perfume brand in Africa.